Services included in our cPanel Premium Hosting
Our cPanel Pay Monthly Hosting plans come packed with these FREE services.
We provide you Lets Encrypt which is a FREE and automated SSL certificate for protecting both your website and email. Any information exchanged between your web browser and your website and with our mail server is encrypted for your privacy and security.
We provide 2 FREE Website Builders as a quick and easy way to build a website with no technical knowledge in just minutes. With over 190 customisable templates for you to choose from, just drag and drop your content into place. Built in SEO is included as standard.
A fully automated FREE professional cloud backup solution takes a snapshot of your entire website hosting account, including databases, then stores it on a secure server. You can either restore to your account or download in just a few mouse clicks.
We use SpamAssassin to protect your email against viruses, spam, phishing and malware. Outgoing emails are also scanned to prevent spam and protect our servers reputation. However, you can upgrade to Spam Experts at any time for a truly premium service.
Softaculous is a professional website hosting Auto Installer that automates the installation of over 300 web apps to your website. Making the installation of a vast range of apps such as WordPress and Joomla, a simple and easy task, undertaken in a couple of mouse clicks.
Control what version of PHP is running on your website for optimum efficiency or backward compatibility. Some hosts will tether you to their preferred version of PHP, where we allow you full control over what PHP version and extensions you wish to use.
Pay Monthly Hosting, websites made easy!
Powerful, reliable and affordable website hosting. A service you can trust!
Starter Plan
1GB SSD Disk Space
10 GB Bandwidth
Host 1 Domain
10 Email Accounts
Free SSL
Free Backups
2 Free Website Builders
One Click Auto Installs
99.9% uptime guarantee

* paying for multiple months in advance
Choose Plan
Experienced Plan
5GB SSD Disk Space
50 GB Bandwidth
Host 5 Domains
100 Email Accounts
Free SSL
Free Backups
2 Free Website Builders
One Click Auto Installs
99.9% uptime guarantee

* paying for multiple months in advance
Choose Plan
Professional Plan
10GB SSD Disk Space
100 GB Bandwidth
Host 50 Domains
1000 Email Accounts
Free SSL
Free Backups
2 Free Website Builders
One Click Auto Installs
99.9% uptime guarantee

* paying for multiple months in advance
Choose Plan
Why choose Pay Monthly Hosting?
Powerful, reliable and affordable website hosting.
A service you can trust!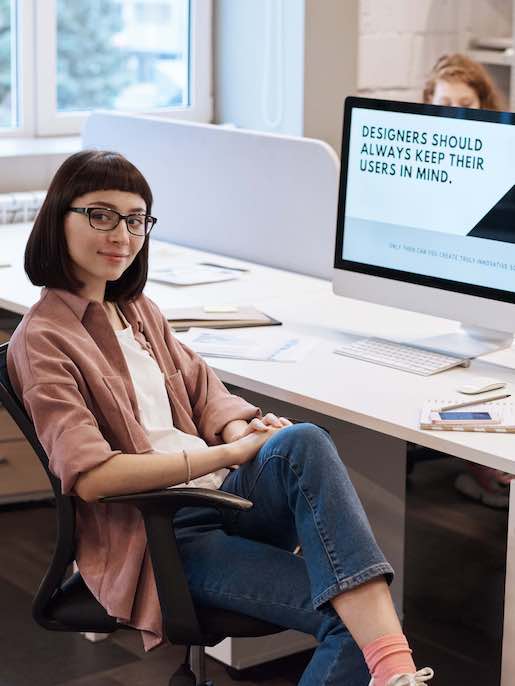 Genuine Pay Monthly Hosting
When we say that we provide pay monthly hosting we mean exactly that! You pay as you go for your website hosting every month, a month at a time. (Note: We will give you a discount if you pay for your services in advance.)
Outstanding UK Based Technical Support
We provide a personal and professional technical support service that we think cannot be matched by anyone else in the website hosting industry.
Your Website Security is our Top Priority
We use CloudLinux isolation alongside CageFS Hack Protection to keep your websites safe and secure. In addition, we also use ModSecurity firewall to give your websites the ultimate level of protection you deserve.
NVMe SSDs = Lightning Fast Performance
We use Litespeed server caching & security technology on blazing fast servers with the latest SSD hardware to deliver outstanding website hosting performance up to 9 times faster than legacy Apache systems.
Websites Made Easy - No Experience Required
We supply all the tools you need from publishing a one page website, to using our FREE Website Builders "drag and drop" technology to build a more elegant site. Or why not use our FREE auto installer to install 300+ apps such as WordPress, Drupal or Joomla.
Seen Enough?
If you've tried the rest, then come to the best ... You won't get much better than this!
What Our Customers Say.
These are genuine comments from our customers about our service.
D M
D M
Pay Monthly Hosting could not have done a better job. I am writing this so that others may have the confidence to sign up as I did, you definitely will not regret it.
Steve Shaw
Lincolnshire
I cannot rate Pay Monthly Hosting highly enough. I am more than happy to endorse them to anyone looking for an affordable and reliable hosting service.
John Ward
Business Owner
No need to look anywhere else than Pay Monthly Hosting. Ever reliable service and quality support when needed. Represents excellent value for money too.
Your Name
Role or location
Please review our products and customer service to have your comments appear here. Please feel free to add a link to your own website if you wish.
Frequently Asked Questions
If you have any questions about Pay Monthly Website Hosting just check out the FAQ's below and find out why we think that we are the best in the UK.
Can I really pay for my website hosting a month at a time?

Yes!
When we say Pay Monthly Hosting that is exactly what we mean! You pay as you go for your website hosting each month, a month at a time. You do not need to signup for a year or 12 months, as you do with many other website hosting companies. Other hosting companies advertise hosting plans as a "monthly price" but then you find that you need to subscribe for a full 12 months to get this equivalent "monthly" price.

Do you include a website builder in your plans?

Yes!
In fact we include two of the most popular website builders completely free of charge in our cPanel Premium plans. They are the SitePro website builder and the SitePad website builder.

Are there any hidden costs?

No!
What you see on your order form is what you pay. When you submit your order for any of our Pay Monthly Hosting plans you pay exactly what is on the invoice. There are no hidden costs.

Can I cancel my plan at any time?

Yes!
You can cancel your plan at any time. There is no minimum contract period that many other website hosting companies impose on you.

Why don't you offer "Unlimited Website Hosting"?

If any provider offers you "unlimited" anything, then beware!
We offer an outstanding level of service to our customers which the "Unlimited Hosting" providers cannot match. We control our resources and user accounts in a manner which means that your website is constantly available and loads instantly. Unlike other hosting providers, we do not "over promise" and then "under deliver"!

Unlimited resources are clearly not universally available and achievable, and if you believe the promises from other providers.... well good luck.

Just ask yourself this..... If someone could really provide "unlimited hosting", well why wouldn't Google, MicroSoft or even Apple sign up with them for 99p per month and save themselves absolutely hundreds of millions of £'s per year?

Are your FREE services really free?

Yes!
We include a whole range of services in our pay monthly hosting plans that other website hosting providers would charge a considerable premium to provide. Such as, free SSL certificates, free backups, free website builders, etc. These are included in the price of your pay monthly hosting plan.

Can I install WordPress on my website hosting account with you?

Yes!
Our platform is perfect for WordPress installations. What is even better is that we provide a free auto installer called Softaculous which will install WordPress for you in a few mouse clicks! No technical knowledge is required at all!

What payment methods do you accept?

We accept all major Credit Cards and Direct Debit!
We accept all major Credit Cards, Debit Cards and Direct Debit. In addition we also support payment by Apple Pay, Google Pay, MicroSoft Pay and Link. Please note that Stripe is our Credit Card processing partner, therefore we do not store any of your Credit Card details on our site.